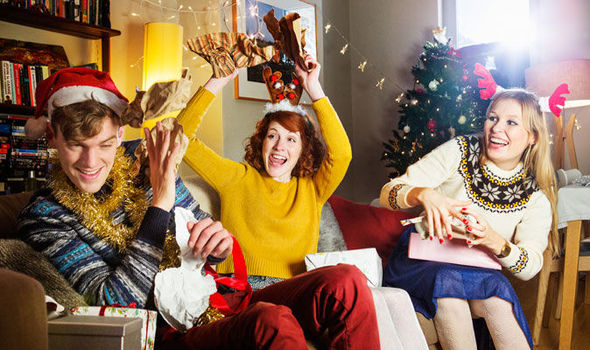 Feeling overwhelmed at even the thought of Christmas present buying, let alone cooking the perfect turkey or actually spending time with the in-laws? Rhona shares her tips and wisdom in this feature in the Sunday Express on how to have a happier Christmas:
It's hard to get festive when the very thought of Christmas makes you feel swamped. While it's meant to be a celebration of family, togetherness and general holly-jolly joy, for many of us it's not that easy.
Financial pressure, family strife, stress and exhaustion caused by the sheer effort of trying to make everything sparkly and perfect can leave us feeling low. Perhaps unsurprisingly, according to the National Institute of Health, Christmas is the time of year that people experience the highest incidence of depression. Here's how to get a few practical plans in place so you can make your Christmas a happy one.
Pressure to make it perfect
Perfectionism can cause problems – in a survey by Sainsbury's, 37 per cent of Brits said cooking and entertaining for guests was the most stressful part of celebrating Christmas. Wanting everything to look as sparkly and fun-filled as all those festive TV ads can put us under enormous pressure.
"We may feel like we have to have the perfect turkey, family, presents and life, but reality just can't match up – especially if we're worrying where we're going to find the money to pay for it all or fretting over some family strife that's preventing those cheery scenes of togetherness from happening," says psychologist Rhona Clews (rhonaclews.co.uk)
Overwhelmed and exhausted
The pressure to make the "happy" happen can overwhelm us. We want to try and meet everyone's needs – partner, family and children – and that can easily make us feel stressed. "And no wonder," says Rhona. "It's the end of the year, a time when we should really rest, but in fact we may be spending days on end with our extended family. We have no time to ourselves and instead of resting, we are consuming lots of alcohol and sugar, which is bad for us. We end up getting exhausted when we're already worn out."
Solution: make time for one-on-one
"Make sure you have quality time with those you love, rather than always being at big group-orientated things," says Rhona. Having a good catch-up with someone you care about will make you feel you've got more time to yourself.
Read more here