Many approaches work with either the mind or the body, but I find it is most effective to work with both.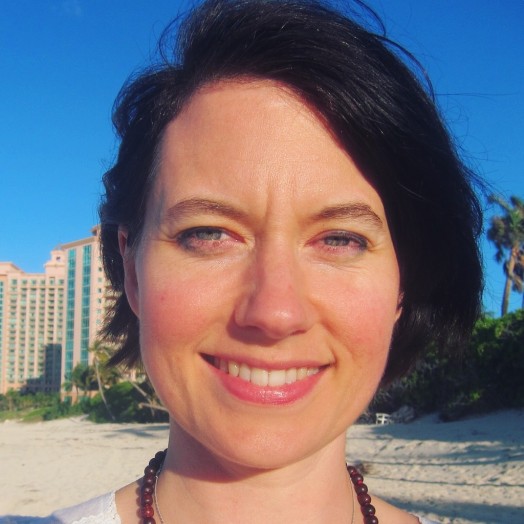 I have over twenty years experience and a background in Clinical Psychology. I live and breathe my work and am known for the lightness and joy I bring to my practice. Alongside speaking and teaching, I work with clients individually and online worldwide. I have previously taught in the USA, Caribbean, Russia, UK and Europe.
I offer individual:
Coaching and mentoring.
Addiction and recovery coaching.
Trauma therapy.
Business consultation and coaching.
In-person Envisioning sessions (currently online due to Covid-19)
EFT tuition.
And often a bespoke combination of the above.
QUALIFICATIONS
MFA Fine Art
PG Diploma Photography
BSc (Hons) Psychology
Diploma in Integrated Energy Techniques (NLP, Hypnotherapy, EFT)
Satvik Energy Therapy Practitioner (12 Steps Addiction training, Taoism, ACIM)
Accredited Advanced EFT Practitioner (AAMET)
NLP Practitioner
Therapeutic supervisor
Sivananda Yoga Teacher
Reiki Master (Reiki I, II and III)
FURTHER TRAINING AND APPROACHES
Addiction and 12-step recovery, including The Artist's Way, Al-Anon, CoDA, SLAA, WA, ACA and others
EFT Variations (Classic, Intention Tapping, Picture Tapping, Matrix Re-imprinting)
Chinese medicine/Taoist approaches to the body-mind connection
Inner child work
Yoga for Trauma Training
Ayurveda
Classical Buddhist Meditation and Mindfulness
Eden Energy Medicine Training with Donna Eden and Madison King, including Vagus Nerve training
Art Therapy
Transcendental Meditation (TM)
A Course in Miracles, I am a continuing student.
FURTHER BACKGROUND
I was always highly sensitive to the suffering of others and grew up in a dysfunctional home. I suffered with chronic low self-esteem, depression and anxiety and managed my difficult feelings with codependency, perfectionism and workaholism. By age ten I had chronic fatigue and was in full on burn-out, triggered by my parents divorce and the destabilisation of the family.
Chronic fatigue meant that I was off school for a year, which soon became very formative for me. I already knew I was creative and wanted to help others. My own sensitivity and suffering further fuelled my passion for discovering how to help people in meaningful ways and spending a lot of time alone and observing life as I healed from illness, I became more clear.
However I continued to struggle with the impact of my childhood and was bullied at school until I had longterm counselling and understood the depression I was experiencing. My own insights and healing further inspired my helping others and I formally began by volunteering on a Mental Health helpline for Rethink as a teenager, going onto study Psychology at degree level and working within the Mental Health Team for Westminster Association for Mental Health (WAMH).
Post university, I specialised in Abnormal Psychology and worked across three NHS Clinical Psychology Departments. The training I received was excellent, but I became frustrated with the inefficiency and poor results that I saw in the patients, motivating me to explore other effective ways forward. I found Clinical Psychology cold, competitive and hierarchical and led by the head, vs. by the heart-centred values of humanity, compassion and care which had inspired me to initially train in Psychology.
Being curious, open-minded and determined/stubborn (depending on how you look at it!) I left the medical-only approach and have spent the last twenty years studying a range of perspectives to personal development from a broad spectrum of schools: conventional/alternative, ancient/modern, body/mind, spiritual/atheist, energetic/practical. I now aim to combine, apply and share the best of what I discovered and continue to discover, and help others.
VALUES
I'm aware that many people are intimidated and overwhelmed to approach mental health, addiction and personal transformation. My intention is to distill complex and challenging ideas and methods into simple application.
I believe it is our birthright to know ourselves, love ourselves, know how to take care of ourselves and live healthy, free lives as the people we were intended to be.
Everything I suggest to my clients I have tried and tested and my own experience directly informs my practice.
Self-help Psychology has always played a central part in my own transformation and the teachings of Louise L Hay, Julia Cameron, Pia Mellody, Patrick Carnes,  Gary Craig and Byron Katie all deeply inform and inspire me.
I consistently update and integrate my knowledge and view myself as a lifelong student as well as a teacher.
I have experienced education as a phenomenal tool for positive change and I have offered training and teaching for Chaya Yoga Retreats, Gazelli House and Patternity.
I am deeply committed to equality and diversity and intend to treat all clients with unconditional positive regard irrespective of gender, race, economic background, political or religious beliefs.
Pain that is not released, is transmitted and recycled.
When we face everything, we recover.
It takes courage to change.
Everyone has a vision and a reason for being here.
We hold onto things physically, as well as mentally.
The mind and the body do not operate separately, but together.
The client's body and mind know how to heal, the practitioner is just the facilitator.
Authentic communication and joy go further and faster than falsity and competitiveness, every time.
Great boundaries serve everyone and set people free from the past.
I am passionate about helping women at a community level and have worked for, delivered training for and volunteered with organisations including Aviva Women's Network, WISE (Women into Science and Engineering), Bird's Eye View Film Festival, Crossroads Women's Centre, Chicago Alliance Against Sexual Exploitation and Spires Homeless Centre (Women), UK.
If you feel that you too would benefit from working with me, please feel free to get in touch.
"Rhona is an expert at what she does. She is caring, open and trustworthy. If you are looking to change or transform an area of your life then go and see her." – ES, London
ASSOCIATIONS
I am a member of EFT International (click link to view my profile)