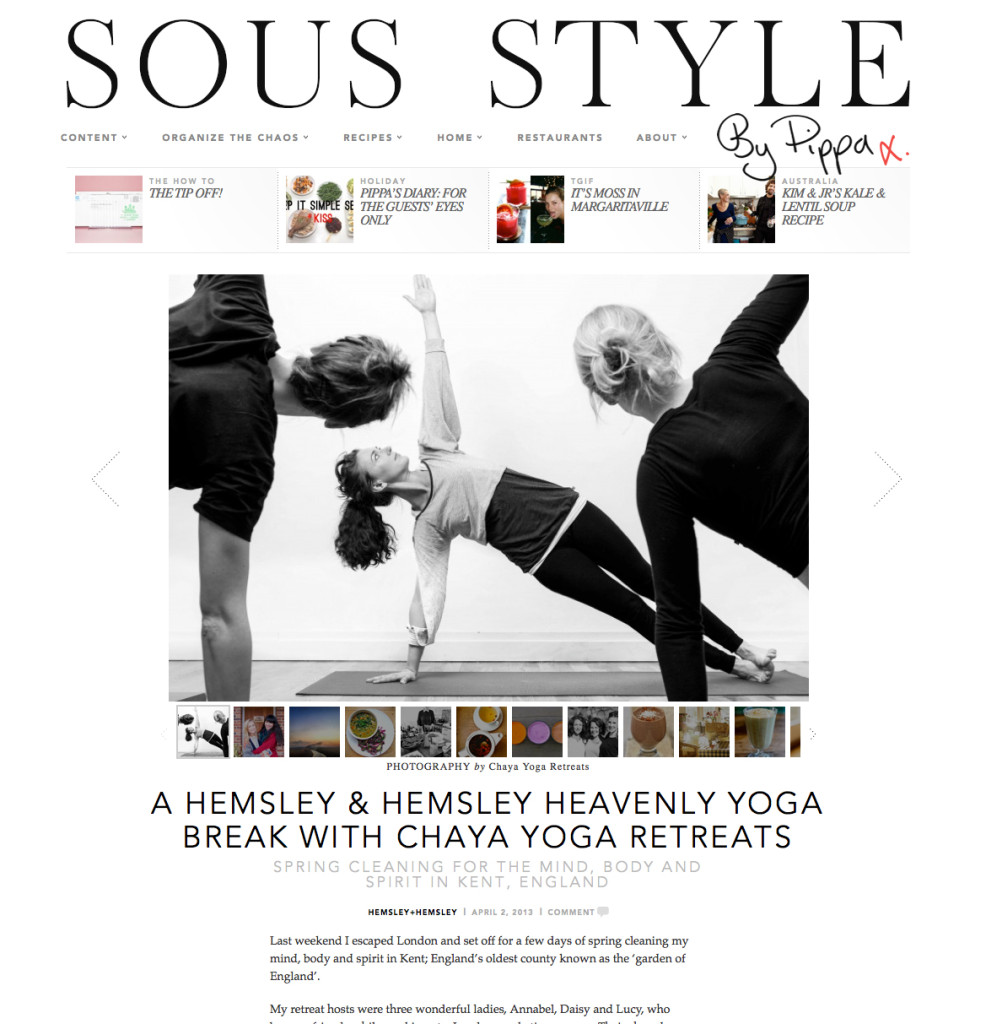 Chaya Yoga Retreat and Sous Style and Rhona Clews
Rhona featured as the Guest Therapist on Chaya Yoga Detox Spring Retreat.
Melissa Hemsley: "Alongside their boutique-lux trips in Bali, Goa and Spain, Chaya Yoga Retreats run a series of short and sweet retreats in Kent where I happily spent my rejuvenating weekend. Taking place within a converted dairy and granary farm house, it's a quick and easy escape for City dwellers like me taking just 90 minutes from my front door to theirs.
I spent my blissful days enjoying sunrise and sunset yoga, crispy countryside walks with 2 willing dogs, bedtime meditation and daydreaming with the freedom to do nothing at all.  We also had the choice of reflexology, acupuncture and reiki as well as personalized Satvick (Sanskrit for Balance) Healing with the very uplifting and intuitive Rhona Clews.  We enjoyed local nourishing superfoods and power smoothies including some Hemsley & Hemsley inspired dishes like the buckwheat noodle salad."
Guests enjoyed hands-on healing treatments with Rhona, twice-daily strengthening yoga with Nathalie Mukusheva and detox food from the Chaya Yoga kitchen, including this nourishing hot buckwheat noodle salad by Hemsley + Hemsley.
View the full feature by Melissa Hemsley on the Sous Style Website.